FEATURED PRODUCT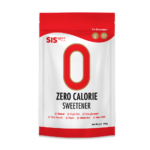 SISNext Zero Calorie
Sweetener
150g
Buy Now
Homemade Lemonade
Lemons are high in vitamins C!
A simple classic that is perfect on a hot day.
COOK TIME
3 minutes
SERVING SIZE
4 Pax
INGREDIENTS
6 lemons
4 tsp of SIS Next Zero Calorie Sweetener
1 litre of sparkling or soda water, chilled Ice Cubes
METHODS
Juice the lemons.
Add SIS Next Zero Calorie Sweetener to the lemon juice and stir well.
Fill glasses with ice cubes and add the sweetened lemon juice.
See More Recipes
Find your favourites recipes here all made with our Sugar Blend and Sweetener.
© SIS '88 PTE LTD, 2021. All Rights Reserved.
We use cookies to improve your experience and support our mission. By using our sites, you agree to our use of cookies.