FEATURED PRODUCT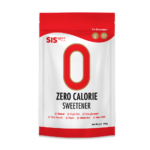 SISNext Zero Calorie
Sweetener
150g
Buy Now
Mint Lemon Ginger Ale
Ginger ale is a popular type of soda made with ginger. Many people drink ginger ale to relieve nausea, but you can also enjoy it as an everyday beverage. Since ginger ale has been around for a long time, you may be wondering if it's good for you or has any benefits.
COOK TIME
15 minutes
SERVING SIZE
4 Pax
INGREDIENTS
1 cup freshly squeezed lemon juice
3 tsp SIS Next Zero Calorie Sweetener
Ginger, small chunk
5-6 mint leaves
500ml sparkling water
Ice cubes
METHODS
Combine all the ingredients into a blender.


Blend well until all ingredient have combined.


Filter with a strained and pour blend into serving glass.


Add ice cubes before serving.
See More Recipes
Find your favourites recipes here all made with our Sugar Blend and Sweetener.
© SIS '88 PTE LTD, 2021. All Rights Reserved.
We use cookies to improve your experience and support our mission. By using our sites, you agree to our use of cookies.